Using Cardboard Boxes for packing
Cardboard Boxes have become the mainstay of packaging products and I hope to offer some interesting facts about boxes and good advice for buying and sourcing them.
How are they made?
Cardboard Boxes are one of the several types of Packaging Boxes that are made of corrugated paper. The edges of the corrugated paper are made of rows of air columns, with a paperboard backing. The air trapped in these columns between the corrugated acting as a cushion and provides better protection.
Cardboard Boxes  are available in many different styles and designs, offering  a light-weight packaging solution but have high strength for packaging your goods. The material is recyclable and a great environmentally friendly product is you are considered about your businesses carbon footprint.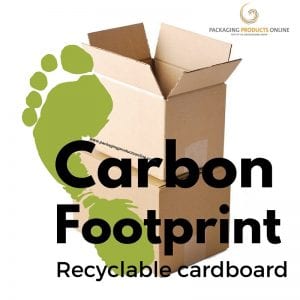 Cost effectiveness is yet another big advantage, a major consideration in this ever evolving internet world on e-commerce.
Types of corrugated board
The corrugated board is produced in a variety of thicknesses and strengths. The inventors of the corrugated board created the curved arches know as flutes into the board, these are fixed to the liner board with an adhesive. This makes corrugated strong to resist bending and pressure for any direction.
The most common styles of corrugated boxes are manufactured in:
Single Wall Cardboard – The most common style
Double Wall Cardboard – Added Strength makes this style more resilient to breaking when stacked
Triple Wall Cardboard – Strong & durable, traditionally used for shipping chemicals.
Cardboard Boxes  – Applications
Goods protected during transport
Packaging that can be used as an advertising medium
functional transport and storage packaging
Cardboard Boxes  – Advantages
Environmentally friendly
Excellent value for money
Space saving as supplied flat pack
Modular sizes match pallet dimensions
Sourcing great cardboard boxes 
Packaging Products Online stock a huge range of cardboard boxes for immediate despatch which conveniently supplied flat packed in  25's.
Our cardboard boxes are available in a variety of sizes, whether you need a small, medium or large packing box for shipping or storage our cardboard boxes are suitable for an enormous range of products and purposes.
In addition, they perform in a range of temperatures, whilst continuing to offer excellent resistance to bursting and crushing. Our cardboard boxes are designed to provide a level of protection for your products whilst in storage or transit but should additional protection be required, our protective packaging range has products that complement our cardboard boxes perfectly, such as bubble wrap and packing chips.
The internal dimensions are shown as Length x Width x Depth. Unable to find the exact size you need? Or require something a little more bespoke? We can help with that too, contact us and we can provide a quotation for bespoke sizes.
www.packagingproductsonline.co.uk