Packaging Products Online supplied over 250,000 mailing bags to our customers during the 6 weeks running up to Christmas last year, so we know some of you must be using mailing bags!
When you are selling products online the most important consideration to your business is the packaging you are using to ship your goods to the customer, its the first thing they see when the package arrives.  Are you using mailing bags? We have a wide range of polythene mail bags including our Grey ranges in Premium or  Made Again® (recycled), Spectrum® coloured bags and the Divinely Different® printed patterns.
Spectrum® – Coloured mailing bags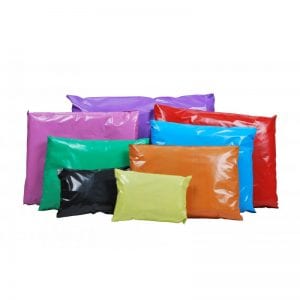 Spectrum® bags are available in a variety of sizes and vibrant colours; Sky Blue, Perfect Pink, Eternal Black, Citrus Yellow, Tangy Orange, Regal Purple and Meadow Green. They offer the ability to match your brand and products to your mailings needs and stand out from the crowd in a cost effective way. Made from lightweight, super-strong, durable, versatile and waterproof 50micron polythene and manufactured in our UK factory we can offer value for money without compromising on quality.
Divinely Different® – Patterned and printed mail bags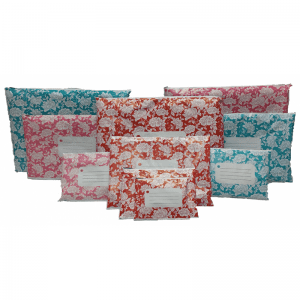 Completely unique, and part of our Divinely Different range, printed Candy Stripe polythene ma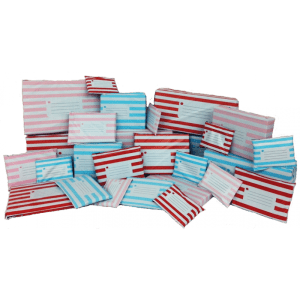 iling bags are available in pink, blue and red colours. These fashionable, stripy designs are a stylish way of standing out from your competitors! Available in a variety of popular mailing bag sizes, all manufactured in-house from lightweight, extra strong, opaque and waterproof 50 micron white co-extruded polythene.
We are the only UK manufacturer of printed mailing bags in a range of designs such as these trendy candy stripes as well as polka dots and floral designs and Snowflake mailing bags for your Christmas parcels too!
Christmas is around the corner
Our Divinely Different® Christmas mailing bags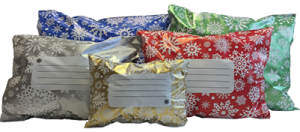 are printed in a striking snowflake pattern, offering the wow factor to your customers orders during Christmas. also ideal mailing alternative for skiing and winter product suppliers.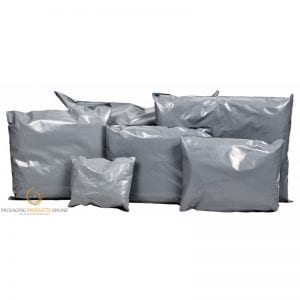 Grey ranges in Premium or  Made Again® (recycled)
Our grey mailing bags are manufactured in our Higham Ferrers site in both premium virgin polythene and a high quality recycled film or Made Again®, both available in 10 sizes.  Not all grey mailing bags are the same – Some cheaper inferior grey bags have gritty surface or poor quality film and strong  odorous smells. We pride ourselves in providing the highest quality grey bags because we make them!
We are a UK manufacturer
We are lucking to be part of the STM packaging group who manufacture the bags in the UK, this ensures good stock availability and quick next day service to you.
We make it, pick it and pack it – directly to your business!