Gift-giving is an art, and the way you wrap your present can set the stage for the joy and excitement your gift will bring. With the holiday season just around the corner, it's time to add a touch of magic to your gift presentation. Our Christmas tissue paper is here to help you wrap the perfect gift and create a memorable moment for your loved ones.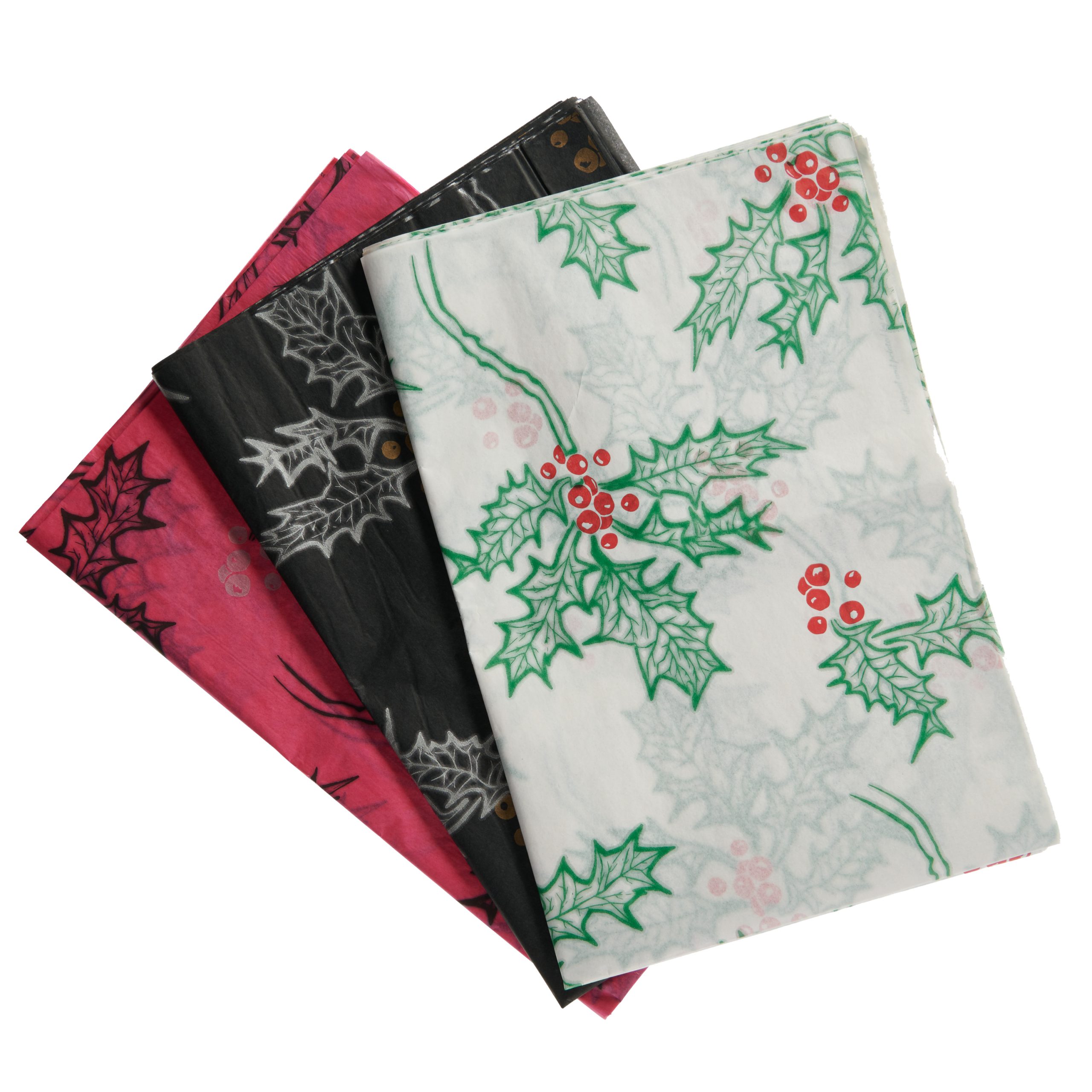 1. Gather Your Materials
Before you begin, gather everything you'll need:
Your chosen gift
Scissors
Tape or adhesive
A festive ribbon or bow
Optional: gift tag or card
2. Choose the Right Tissue Paper
Select the Christmas tissue paper that best suits the recipient's style and the occasion. Whether it's classic red and green, snowflakes, or a vibrant, playful pattern, the tissue paper should set the tone for your gift. It's the first thing they'll see, so make it special.
3. Prepare Your Workspace
Find a clean, flat surface to work on. This will make the wrapping process smoother. Lay out the tissue paper and ensure your tape, scissors, and any other materials are within reach.
4. Place Your Gift in the Center
Position your gift in the center of the tissue paper. If it's an irregular shape, make sure it's symmetrical when wrapped. For a neat presentation, you can place the gift in a small box or use a gift bag.
5. Fold the Tissue Paper
Pull one corner of the tissue paper over the gift and secure it in place. If your tissue paper is larger than needed, trim the excess to avoid a bulky appearance.
6. Add Layers
For an extra touch of elegance, add another layer of tissue paper in a contrasting color or pattern. Crisscross the corners or create a layered effect to make your gift pop.
7. Create Folds
Gently fold the excess tissue paper at the ends of your gift. This will give your present a clean and polished look. Ensure the folds are even and symmetrical on both sides.
8. Secure with Tape
Carefully tape the folds in place to keep your gift wrapped securely. Be sure not to use too much tape to maintain a clean finish.
9. Add the Finishing Touches
Now, it's time to add a ribbon or bow. Choose a festive ribbon that complements your tissue paper. Create a beautiful bow, and secure it to your gift. If you have a gift tag or card, attach it to the ribbon for a personal touch.
10. Personalize Your Gift
Remember to add a personal touch to your gift. Write a heartfelt message in a card, or attach a small ornament or accessory that complements your gift. Personalization shows that you've put thought and care into the presentation.
With our Christmas tissue paper and a little creativity, you can wrap the perfect gift that will delight your friends and family. The presentation of a gift is an expression of love and thoughtfulness, and with these steps, you'll create a moment of joy and anticipation even before the gift is opened. Make this holiday season extra special with beautifully wrapped gifts that reflect the love and care you put into each one.